Blink 3 (Rebel Minds)
Aria and Jameson have gone on the lamb, labeled anti-Gov rebels after freeing Aria's best friend Thea from Gov clutches. After their rescue mission, they discover Thea has been hiding secrets of her own. Problem is, Thea's secrets could pose danger to Aria, Jameson, and Reed.
Then there's Kai, whose fascination with Thea lands him in hot water. In his attempt to glean information, he follows Drew and witnesses something that horrifies him and leaves him reeling. Then he uncovers something about Thea and Jameson, and goes from the frying pan straight to the fire.
Can Thea keep him safe when he's sticking his nose into business it doesn't belong? Does she even want to? And will Jameson figure out what's going on with Drew? With everyone's secrets unraveling, and questions arising on what's going on within the Gov, things are about to get interesting for them all.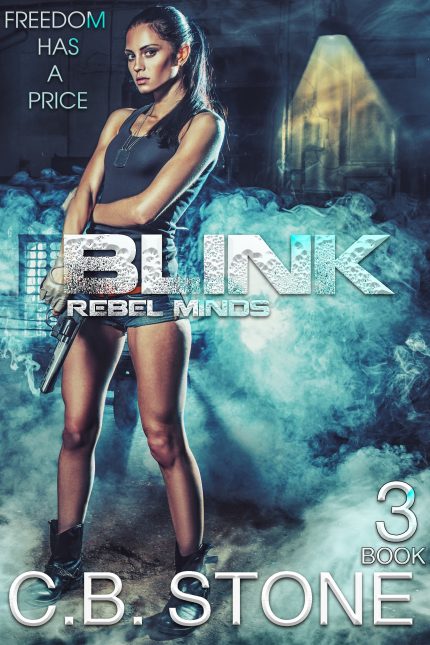 Available: NOW!
Authored by: C.B. Stone
Published by: InkedPlot Media
Buy on AmazonBuy on iBooksBuy on NookBuy on Google PlayBuy on KoboAdd to Goodreads