Blink 4 (Rebel Minds)
Things are getting stickier than ever for Aria and her merry gang of Mentals and Gov soldiers. It's looking like the Untouched might have to join forces with the Revs if they are to have any hope of going up against the Gov and untangling it's secrets.
But will Nick agree to an alliance? And when Jameson makes a move to save Drew from Gov clutches, will she let him? Is what happened at Gov headquarters really like Gershwin all over again?
The questions are mounting, along with Kai's feelings for Thea. Oh yeah, and what's the deal with Reed and Drew? Oh the tangled webs we weave.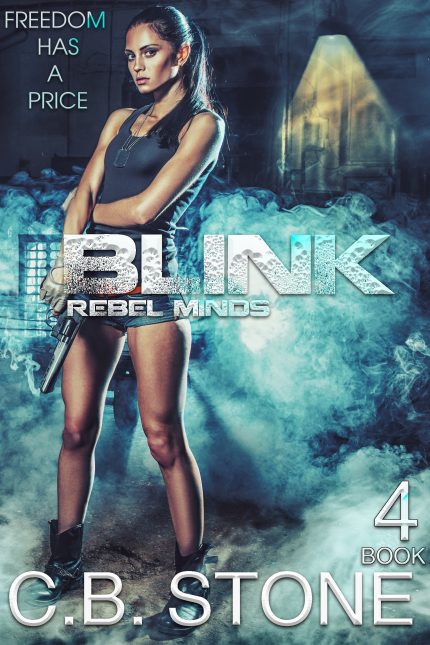 Available: NOW!
Authored by: C.B. Stone
Published by: InkedPlot Media
Buy on AmazonBuy on iBooksBuy on NookBuy on Google PlayBuy on KoboAdd to Goodreads