Blink 6 (Rebel Minds)
It's a battle for freedom, and no one knows how it's going to end. Nick and Taryn get off to a rocky start, while Kai and Thea find out the true cost of freedom.
Reed has to let Drew face her father on her own, and Jameson and Aria band with her to try to take him down. Will they succeed? Can the Rev's and the Untouched save the people of City1 and take down the almighty Gov?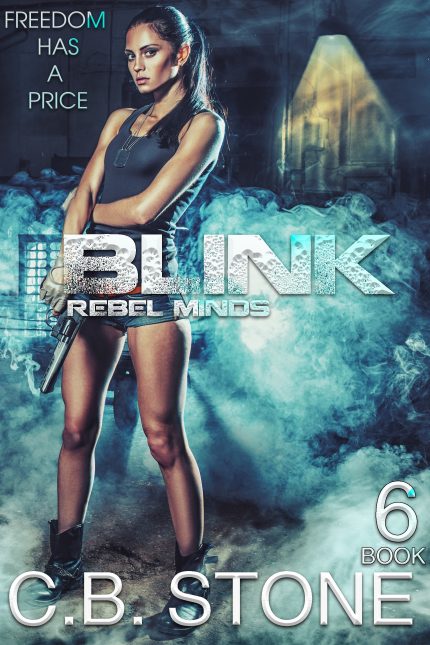 Available: Publishing! (Links will go live as soon as  the book is live!)
Authored by: C.B. Stone
Published by: InkedPlot Media
Buy on AmazonBuy on iBooksBuy on NookBuy on Google PlayBuy on KoboAdd to Goodreads