Blink 6 (Rebel Minds)
The battle for freedom begins…
And know one can predict how it will end.
Everyone understands freedom isn't free, but neither are the people of City1.
At least not yet.
There's a showdown coming, and winner will take all.
But does anyone really win if the people you love are dying?

Despite overwhelming odds, they can't give up, they have to keep fighting.

Will it be worth it? Can the Rev's and the Untouched save the people of City1 and take down the almighty Gov?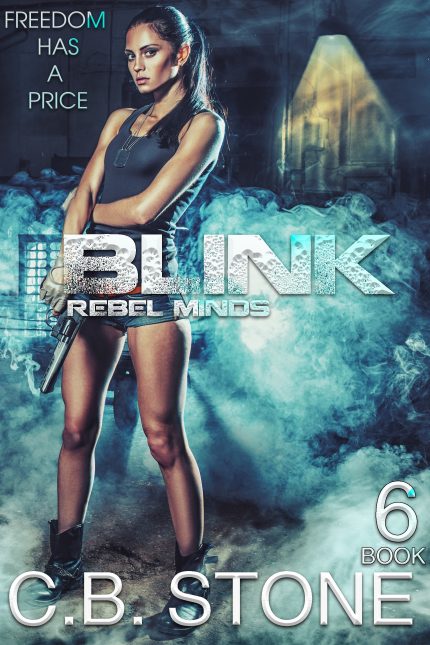 Available: Publishing! (Links will go live as soon as  the book is live!)
Authored by: C.B. Stone
Published by: InkedPlot Media
Buy on AmazonBuy on iBooksBuy on NookBuy on Google PlayBuy on KoboAdd to Goodreads