Chosen (Absence of Song III)
"I can't believe I'm thinking of going up against the Ministry. But what other choice do I have? This world is in shambles because of them. I'm learning now that people need something to believe in, something to inspire them to act. When they have it, they're capable of great courage. 
And there is already talk of that something. That something is us. For the first time in probably their entire lifetimes, people have hope. The realization and enormity of it all, the weight of who I am and what my mission truly entails, sends chills down my spine. Noah and I, we are Chosen.
Still, this wondrous gift and this ability to restore life to a dying world, as amazing as it is, presents us with problem after problem. Where do we go? Where do we hide? Who is on our side? And the biggest question of all… will it be worth it?"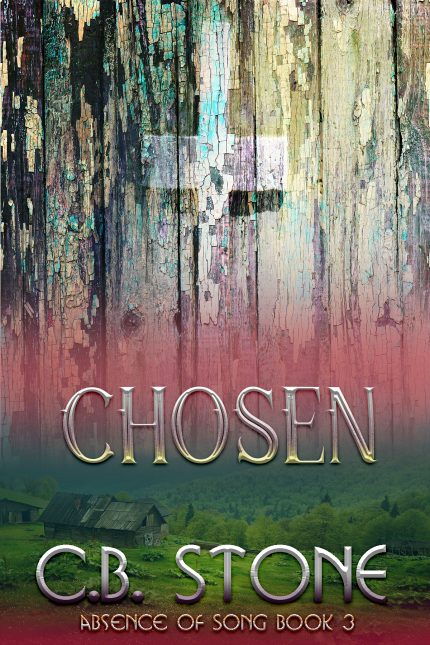 Available: Now!
Authored by: C.B. Stone
Published by: InkedPlot Media
Buy on AmazonBuy on iTunesBuy on NookBuy on Google PlayBuy on KoboAdd to Goodreads