Rehabilitation (Unbelief I)
"Do not believe in that which is not there, do not believe in that which is not there, do not believe…"
From the ashes of destruction, the Elite rose up as the ruling powers of the New World, enforcing new laws.
Those laws are broken at great peril.
Sinna witnesses her best friend taken by force in the night, and knows Jacob is destined for a fate worse than death.
She's heard the rumors, the whispers of what happens in Rehabilitation. She's seen the dead looks in the eyes of those who return. If they return.
But no matter the danger, she can't ignore what she's seen. How can she abandon him to such a fate? She must try to save him, no matter the cost.
Even if the cost is her life.
This is a young adult dystopian trilogy with a God theme. Some books may end in cliffhangers.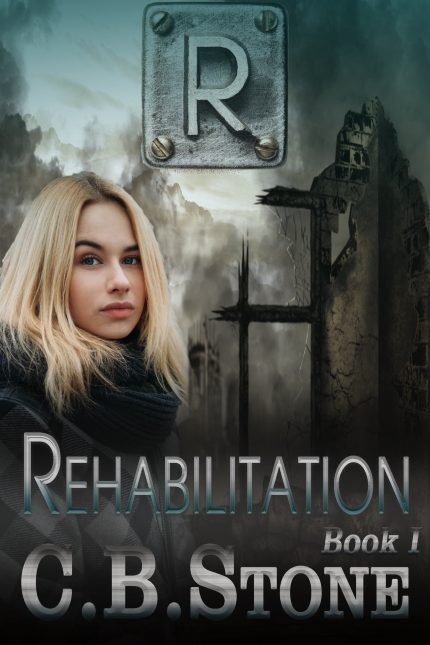 Available: FREE!
Authored by: C.B. Stone
Published by: InkedPlot Media
Buy on AmazonBuy on iTunesBuy on NookBuy on Google PlayBuy on KoboAdd to GoodreadsRead Excerpt